Welcome to the Skull squadron Wiki
Edit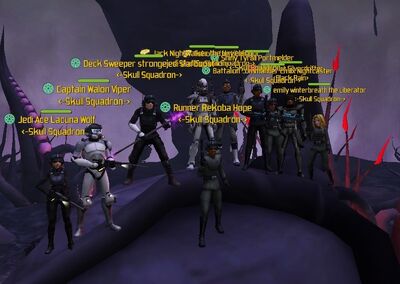 Welcome to the Pilote squadron.  This division got this name because everywhere they passed they just left skull's behind them.  They are the death messengers; they are the skull squadron!
Describe your topic
Edit
The skull squadron is a squad of pilots lead by Rekoba Hope and Emilx Trix Nightcaster.  They have a honor code, A special gears,and alots of more!
Latest activity
Edit
Photos and videos are a great way to add visuals to your wiki. Find videos about your topic by exploring Wikia's Video Library.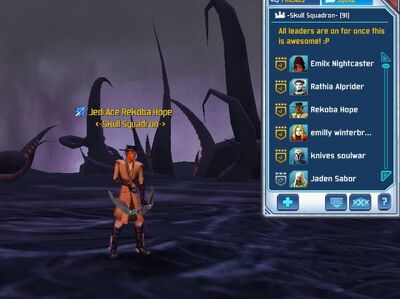 The leaders are the best one that you can have!